Submission to the Belfast Metropolitan Area Plan
for the Cavehill Area of Belfast
1) Introduction
The document "Shaping Our Future - Regional Strategic Framework for Northern Ireland", recognises that Northern Ireland is "faced with the key challenge of providing a high quality of life for all of its citizens". One of its key guiding principles is "A people and community focused approach - which … recognises that local identity and sense of place are important qualities valued by … urban … communities, and respects their desire to protect positive features of local environments…"
It is hoped that the Belfast Metropolitan Area Plan (BMAP) will follow this approach and accordingly this paper is presented by the Cavehill Residents Action Group (CRAG). It seeks to represent the views of the residents in the Cavehill area (see map at Appendix 1) with regard to the protection and enhancement of their distinctive environment which is currently under threat.
We describe below the nature of our area, and the aspects which we wish to preserve, protect and maintain. Given the unique "Urban Village" environment in which we live, preservation and enhancement of the many positive elements of our area is at the core of our thinking
2) The Nature of our Area
Victorian/Edwardian townscape character

It is vital that any BMAP plan needs to maintain & preserve our unique built environment. Much of it dates back to the early 20th century with some examples in the late 19th century. There is a good mix of well-designed, large detached, semi-detached and terrace housing, much of it very beautiful and full of character.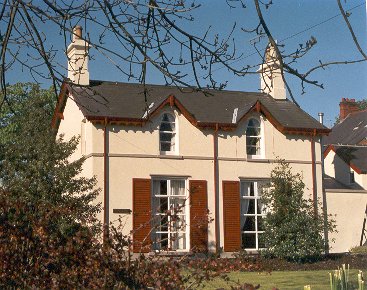 22 Old Cavehill Road - built in 1874
Urban Village Character

Ours is a predominantly residential, quiet, quality, family-oriented, area. With some exceptions (mainly commercial, hot-food etc) it is a very pleasant and attractive part of Belfast, It can also be an interesting, and generally safe place in which to live and bring up a family.

There are no large intrusive shopping malls/supermarkets, and most of the shops, eg Spar, chemists, newsagents, hairdressers, butchers, florists, greengrocers, bakery, Post Office, confectionery etc. are small independents within walking distance and contribute to the feeling of a compact "Urban Village" environment.

Shops on the Cavehill Road

More recently, there has been a blight on the area in a commercial and social sense due to unwelcome developments such as the introduction of hot-food bars and the granting of planning permission for bookmakers shops. Fortunately, in the latter case, the area has been saved at least temporarily by their failure to get a license. It is not a commercial area, and any commercial support facilities should reflect this "Urban Village" quality and character.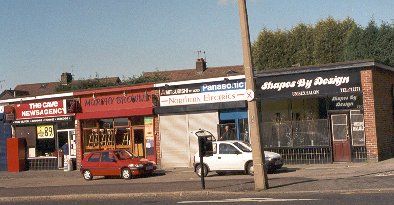 Shops at the top of the Cavehill Road
Unique Mix

North Belfast has seen some of the worst aspects of "the Troubles". However, in a sometimes bitterly divided city, our CRAG community has maintained a unique religious mix. As well as both Protestants and Catholics, there are Jewish and other ethnic minority families living side by side in an absence of sectarian or racial tensions. We wish to maintain and develop this mixed peaceful character.

(We also enjoy strong historic artistic links, with some of Belfast's most famous artists having had close associations with our area, viz William Conor, John Luke, Colin Middleton etc.)
Green Dimension

An important and unique characteristic of our area which we wish to maintain and develop is the overwhelming "Green" dimension, as reflected in hundreds of residential gardens, many of them large and well-maintained, the Cavehill Country Park, the Cavehill Bowling and Tennis Club and the nearby Waterworks.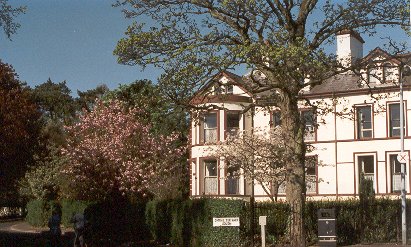 Chichester Park South
Recreational Facilities

Many of the above "Green" environmental elements also provide our community with recreational facilities of a beautiful and natural character, eg The Cavehill Country Park, the Tennis/Bowling Club, the Waterworks, Salisbury Bowling Club, etc…These need to be preserved, protected, maintained and developed.

Of particular historical note is the Cavehill Bowling and Tennis Club which was built in 1912 only to be burnt down two years later by the suffragettes. However, it was rebuilt in 1920 and since 1979 has been leased by Belfast Royal Academy, providing an important social and leisure facility for local residents.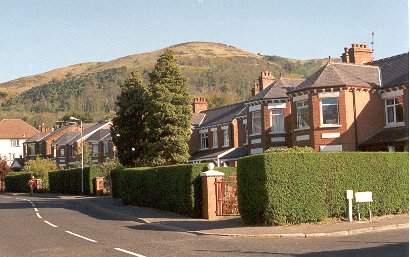 View of the Cavehill from the Old Cavehill Road
Buildings/ Amenities

Our area has a strong infrastructure of support community buildings which add character and village quality to our environment, some of them historic and meriting preservation. Examples are: Rosemary Presbyterian Church, St Peter's Church of Ireland, Cavehill Methodist Church, Church of the Resurrection, Mormon Church, Chichester Branch Library, Schools, Outreach Branch of B.I.F.H.E., Salisbury Medical Centre, Belfast Castle and Fortwilliam Gatelodges. It is vital that any BMAP plan preserves the integrity of this aspect of our community.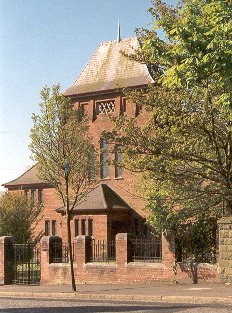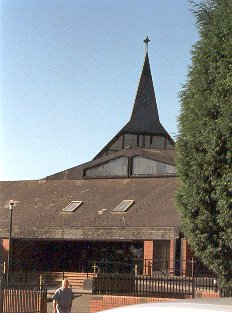 Cavehill Methodist Church and adjoining Catholic Church
3)Future Developments;
Having established above the nature and quality of our area, any future developments should set out to preserve, protect and maintain its overwhelmingly positive character. We should also aim to enhance the ambience of our area, and where possible, remove or improve poor quality facilities such as the many hot-food bars, etc. Anything which threatens to bring a deterioration to our area or community should be opposed.
Planning

All of us involved in CRAG share the surprise that "our" Planning Authorities do not seem to be working for our community, but actually working against it, frequently on the side of traders and developers who set out to exploit our area and community.



As an observation, we feel that the planning authorities largely ignore our opinions and have made decisions which have actually been detrimental to the quality and character of our area. We also feel that they frequently do not adhere to their own guidelines, or police effectively their own decisions. They can also be too passive; their role currently appears to be to react to applications for planning permission rather than to take a proactive role in developing the area
New Housing

Any new housing should be of low density, high quality, and sympathetic in design and character to the area. The character of the area is currently threatened by redevelopment which is contrary to this principle. In the area covered by CRAG, several large houses have recently been bought by property developers who have been prepared to pay a premium for them.



Some have been converted into low quality, densely packed apartments with architectural features that have little in common with the existing buildings. Careless planning decisions have also allowed these apartments to back onto main roads in an unsightly manner. This has been detrimental to the character of the area by breaking the continuity of some of its beautiful streetscapes.




New development that spoils the grandeur of the Old Cavehill Road streetscape


The residents of the area believe that its remaining character is something worthy of preservation. The area is mature from a development point of view and changes of use to high density apartments should be resisted in favour of single family dwellings. Although buildings in the area may not be listed, their character is worth retaining and every endeavour should be made to refurbish existing buildings before redevelopment is considered. Change of use might be considered but should take into consideration the nature of the area. For instance the use of large houses for Salisbury Medical Centre and the vets on the Antrim Road could be considered appropriate but this would not be the case in purely residential areas.


Salisbury Medical Centre on the Antrim Road and the nearby Veterinary Surgery


More control should be exercised over developers who have purchased properties. Some sites have been left for long periods of time to become derelict, resulting in unhygienic rubbish and overgrown hedges etc. One site in particular, 8-10 Old Cavehill Road, has astonishingly been left derelict for over ten years. As well as being unsightly, it has become a hazard for pedestrians and attracts young people as a gathering place for drinking and drug taking among other unsociable behaviour. This sometimes leads to acts of abuse and violence towards passers by and vandalism to local properties.
Green Areas

Another effect of this type of development is the major loss of green areas that results as mature gardens are cleared to provide space for housing. Any planning proposals that involve a loss of trees, wooded areas, gardens or landscape features should not be allowed. Also, the current ratio of green area to built area should be maintained. What remains of the architecture, the mature landscape gardens and the tree-lined avenues is certainly worthy of preservation. It appears that the current regulations relating to the preservation of trees are easily flouted. These regulations need to be tightened up and more severe penalties applied.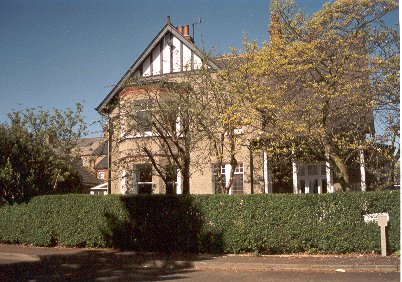 House in Palace Gardens

Townscape Character

We believe that much of the Cavehill area should be considered to have townscape character. The high quality architecture and mature landscaping provide a distinctive environment that needs to be protected. This points to the need to re-use existing buildings and any refurbishment should maintain their individual character. Any extensions or new buildings should have architectural characteristics that make them appear to be integral with or complementary to the existing buildings. Appendix 2 shows areas that CRAG believe should be considered to have townscape character.





New Commercial Developments
As mentioned above, we believe the area has the character of an Urban Village. By its nature, this implies mixed land use. However, in our view, this has been badly misinterpreted by planners and it seems that any commercial enterprise will be looked upon favourably if it wishes to set up in premises currently used for community retail outlets and amenities. Recently this has included planning permission being granted for hot food bars and bookmakers.

The local residents are very much against innovations such as this as they attract people from outside the immediate area and have a negative effect on the social infrastructure of the area. Other examples that we would wish to resist are amusement arcades, gaming shops and any manufacturing businesses. A most important factor in the granting of planning permission should be that any new use is appropriate to the needs of the area and its community, and should reflect close consultation with the local community.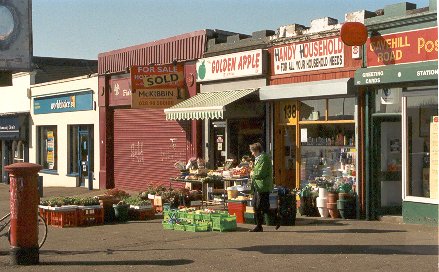 A hot food bar amongst shops on the Cavehill Road (also a busy road crossing point)
Traffic/Roads
We enjoy reasonable access to the major road infrastructure and city centre. We would support reasonable plans, following consultation, to reduce traffic flow through and within our area. In a macro sense, we would not wish any future Traffic/Roads policy to impinge upon the Urban Village nature of our area. Parking is becoming a major problem and we would welcome improvements to the provision of parking space. New developments should be provided with appropriate off-street parking.

Crossing the Cavehill Road at the shops opposite Henderson Avenue has become dangerous and difficult. This is especially true for elderly pensioners and parents with young children. A pedestrian crossing is very necessary to improve safety and convenience for those crossing this very busy road.